Synonymous with Venice, the Rialto Bridge is considered to be its emblem and it is located at the very heart of the city. With people swarming around its busy streets, tourists visiting the market and taking pictures, its elegant white shape connects the sestieri (districts) of San Polo and San Marco.
Not everyone knows, however, that before being built in stone in the 16th century, it was a pontoon bridge, which was then replaced by a wooden one in 1255.
As you can imagine though, wood maintenance was quite hard to keep up with. In addition, the bridge had been partly burnt during the revolt led by Bajamonte Tiepolo in 1310, while between the 15th and 16th centuries it collapsed twice under the weight of the crowd standing on it.
These are the reasons that led to the idea of building a stone bridge, which was proposed in 1503. However, it took almost a century for a project to be chosen and for the bridge to be built, that's why skepticism ran wild among the citizens of Venice.
Actually, if you look just beside the bridge, there is the Camerlenghi Palace, which displays a caricature of two of the bets that were made on the realisation of the stone bridge. Let's have a look.
On your way down from the Rialto bridge, going towards San Giacometo, you'll find two stoneworks on your right. The first one is dedicated to the skeptical women of the time and depicts a woman whose sex is on fire.
You see, the woman of the picture is thought to be a peasant who – when talking about the realisation of the stone bridge – said "quando che i finisse el ponte, me ciaparà fogo la mona", that is "when they complete the bridge, my vagina will catch fire".
A true princess, I'd say 😉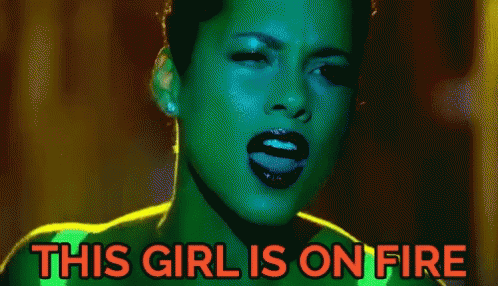 The second one was made for the skeptical men and it depicts a man with an interesting "third leg".
According to the story, a man replied to the above-mentioned woman saying "sto ponte i lo finirà quando ch'el casso farà l'ongia", that is "they will complete this bridge, when the dick will grow nails", thus explained why the picture displays a man with a foot at the end of his penis.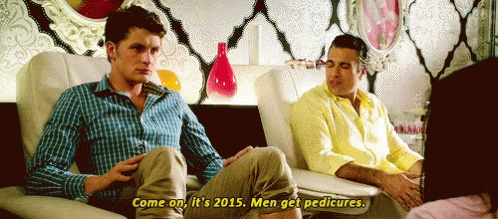 Strange although funny people, you can't help but loving the Venetians!